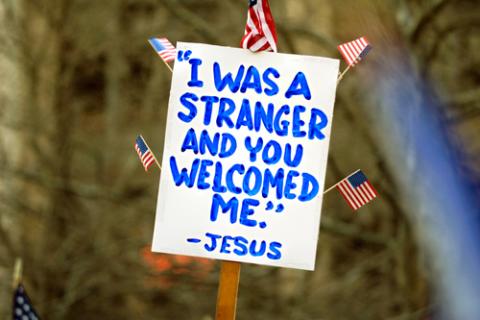 The election is finally over, and both parties understand the key role Latino voters played in the outcome. The balance of power in Washington remains the same, but the political winds have shifted dramatically on immigration. During the campaign, President Barack Obama promised to pass immigration reform if reelected. House Speaker John Boehner also recently stated that a "comprehensive approach is long overdue."
Momentum is building. A new consensus is emerging. Progress is possible.
While partisan politics has long prevented Washington from fixing our broken immigration system, the faith community has been united in calling for reform. Christian leaders from across the political and theological spectrum want an immigration policy that protects the God-given dignity of every person.
Tell our political leaders to move quickly and seek common ground on immigration reform. Sign the petition from people of faith urging President Obama and Speaker Boehner to pass immigration reform soon.
Janelle Tupper is campaigns assistant for Sojourners.
Welcoming the stranger photo, Jorge Salcedo/ Shutterstock.com