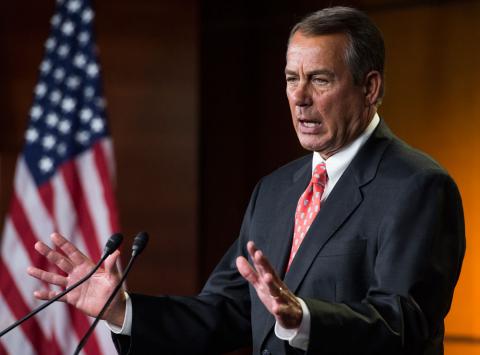 There is some good stuff on the God's Politics blog this week encouraging Christians to drop their concern about the "war on Christmas." It's a good idea. However, as we're getting over our huff about "Happy Holidays," we'd like to shift your attention to the real war on Christmas: the priorities of Washington politicians that are fundamentally at odds with the hope, love, joy, and peace celebrated by Christians during the Advent season.
As political leaders engage in negotiations to avoid the so-called "fiscal cliff," we need them to preserve programs that reduce poverty and keep our families healthy. Unfortunately, House Speaker John Boehner and others in Congress are pushing to cut programs for the poor and vulnerable, while protecting tax breaks for the wealthiest Americans.
So go out and buy a Santa snow globe if you like, but tell our leaders that Christmas is not a time to put partisan bickering before the needs of our neighbors. We have a petition telling Speaker Boehner and Congress to find common ground to address our economic challenges, while making sure that their decisions this Christmas season reflect our true values.
Take action here to share your support!
Janelle Tupper is Campaigns Assistant for Sojourners.