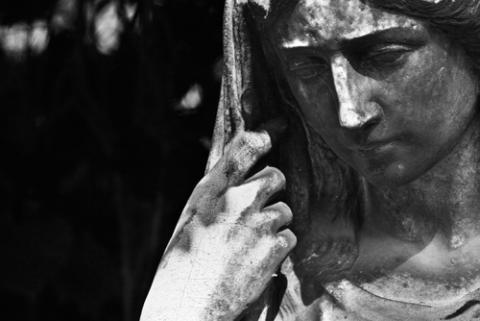 Carolyn Winfrey Gillette wrote this hymn based on Micah 6:8 after attending Bread for the World's Lobby Day on June 12th and reading Jim Wallis' "The Missing Religious Principle in Our Budget Debates."
O God, You Call for Justice
AURELIA 7.6.7.6 D ("The Church's One Foundation")
O God, you call for justice—for goodness, never greed!
You seek a world of fairness where all have what they need—
Where all have food and water and homes in which to thrive,
Where all have hope and laughter and joy to be alive!
O God, you call for kindness instead of keeping score;
You seek a world that welcomes the hungry and the poor.
Lord, where there is injustice may we work to protect
The struggling ones, the voiceless that others would reject.
You call us to walk humbly, for we are not our own;
We all are poor and needy; we need the grace you've shown.
May we respond to others reflecting what you give—
Compassion, kindness, justice— so all may gladly live.
O God, may our great nation seek justice, as we should,
and work with dedication to seek the common good.

We're blessed to be a blessing; may we within our law

Seek justice and compassion that reaches out to all.
Biblical Reference: Micah 6:8
Tune: Samuel Sebastian Wesley, 1864.
Alternate tune: ANGEL'S STORY 7.6.7.6.D ("O Jesus, I Have Promised"), Arthur Henry Mann, 1888.
Text: Copyright © 2012 by Carolyn Winfrey Gillette. All rights reserved.
A complete list of the hymns by Carolyn Winfrey Gillette, many with peace and justice themes, can be found at www.carolynshymns.com
Hymn Use Permission: Churches that support Sojourners have copyright permission to use "O God, You Call for Justice" in their local church.
Carolyn Winfrey Gillette is the author of Songs of Grace: New Hymns for God and Neighbor (Discipleship Resources/Upper Room Books, 2009) and Gifts of Love: New Hymns for Today's Worship (Geneva Press, 2000); she and her husband Bruce serve as the co-pastors of Limestone Presbyterian Church in Wilmington, Delaware. Sojourners' past postings by her includes hymns for Loving in Truth and Action (I John 3:16-18), Maundy Thursday/Jesus' arrest, Palm/Passion Sunday, Ash Wednesday/Social Justice, World Water Day, Blessing of the Animals, relief efforts in the Horn of Africa, September 11th anniversary, creation care, economic justice, Matthew 25/disaster relief, immigration, the Gulf oil spill and war in Iraq. A complete list of the 200+ hymns by Carolyn Winfrey Gillette, many with peace and justice themes, can be found at www.carolynshymns.com
Statue photo, Andre Helbig / Shutterstock.com