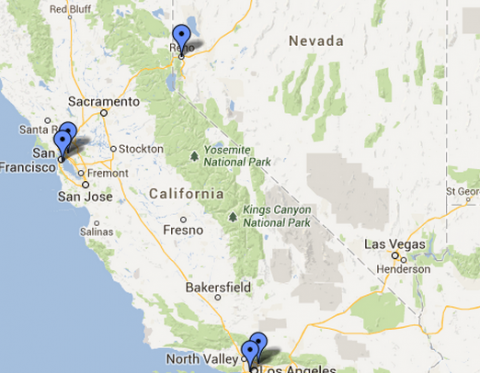 Sojourners and PICO are pleased to help highlight events in memory of Trayvon Martin around the country this Sunday, July 21.
Hundreds of clergy and faith congregations around the country have responded to the verdict in the Zimmerman trial with a collective sense of deep sadness and profound outrage.
The loss of life, the complexity of the suffering and the inadequacy of the justice system has moved us as people of faith to respond with spirit filled compassion and faith driven acts of public witness.
After a number of national clergy conference calls and local worship gatherings, we have decided to unite our efforts as an expression of a multi-racial, multi-faith coalition of concerned clergy and mourning communities.
This online event map is intended to amplify the work of congregations committed to healing our communities from the scourge of gun violence and initiate a multi-racial conversation about faith, race and justice. Please join us in this important reconciling moment of action and healing.
Michael McBride is the PICO Director of Urban Strategies and Lifelines to Healing Campaign.