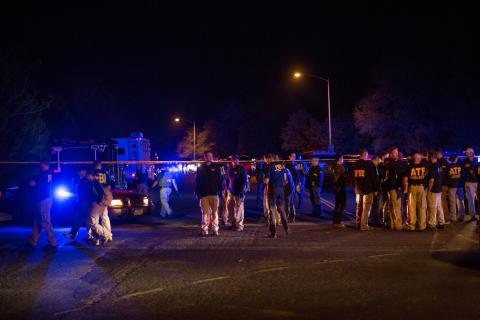 Four bombings within the last month in the Austin, Texas area seems to be the work of a serial bomber, officials said March 19, according to NBC News.
Authorities say the latest bomb blast on Sunday may have been activated by a trip wire that injured two white males, ages 22 and 23.
"With this tripwire, this changes things," Christopher Combs, special agent in charge of the FBI's San Antonio division, said. "It's more sophisticated, it's not targeted to individuals ... a child could be walking down a sidewalk and hit something."
NBC News reports:
The unsolved package bombings earlier this month killed two and injured two others. Officials are examining whether the packages have been specifically meant to target minorities: Stephen House, 39, was killed on the morning of March 2, and Draylen Mason, 17, died on the morning of March 12. Both were black members of the same church, Nelson Linder, the local NAACP chapter president, told NBC News last week. Mason's 41-year-old mother was also critically injured in the explosion. Then, just before noon on March 12, a third bombing critically injured a 75-year-old Hispanic woman, Esperanza Herrera.
"We don't have any evidence," Austin Police Chief Brian Manley said. "What we know for certain is: We have three victims that are victims of color, and we have three package bombs that have exploded on the east side of Austin," an area many people of color in Austin reside.
Read more here.
Send Us a Note
Got something to say about what you're reading? We value your feedback!