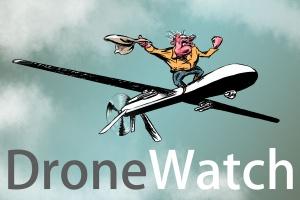 The Federal Aviation Administration is scheduled to begin issuing commercial drone permits in 2015, allowing for a massive use of domestic drones. But according to Reuters, It's already happening.
"They hover over Hollywood film sets and professional sports events. They track wildfires in Colorado, survey Kansas farm crops and vineyards in California. They inspect miles of industrial pipeline and monitor wildlife, river temperatures and volcanic activity.

"They also locate marijuana fields, reconstruct crime scenes and spot illegal immigrants breaching U.S. borders.

"Tens of thousands of domestic drones are zipping through U.S. skies, often flouting tight federal restrictions on drone use that require even the police and the military to get special permits."
We live in a world where privacy barely exists. Almost everything about each of us in monitored – what we buy, which websites we visit, where we go. And the coming of the drone age will only accelerate that reality.