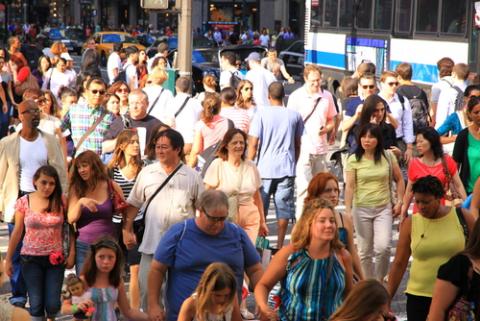 In the age of the internet, we have access to a vast quantity of information beyond our dreams even twenty years ago. Most of the time, I use this power to look at LOLCats and Buzzfeed articles like "11 Signs You Might be Dating a Pirate."
But as a Christian who feels the weight of caring for the people Jesus called "the least of these," I feel a responsibility to be educated about the plight of the billions of people who live on less than $2 per day around the world (and here in the U.S., as recently evidenced by the cuts to food stamp programs).
Caring for the poor directly in our neighborhoods is essential to the mission of the local church, and, universally, it is the Church's responsibility to care for the poor in every corner of the planet. In an increasingly globalized world, living in an economic system largely developed and maintained by American and Western power, we can no longer turn a blind eye towards the poor across national borders. Moreover, as noted in Wesley Granberg-Michaelson's book From Times Square to Timbuktu, the global center of Christianity is now in the Global South.
That said, here are five ways to engage in the fight against global poverty:
1. Pray about it.
Really. Pray! Now. Prayer isn't passive — it doesn't pass the buck to God. It recognizes that if anything is going to change in the world, it is going to happen because God uses people to change the world in very real ways. Ask that God would lift the poor up out of poverty through the way the Church spends its money, time, and talent. Ask that ministry to the poor would be a testimony to non-Christians about who Jesus is and what he is about. Engage with your friends, family, small group, etc. in prayer, specifically about the poorest in the world.
2. Get news sent to your email about issues of global concern.
I went to Nepal on a State Department Citizen exchange and wanted to keep up to date with the news in Nepal when I was back home, so I made a Google alert for Nepal that I read (almost) every day. This is a way that I can stay up-to-date on the day-to-day happenings globally in places and on issues that I'm interested in.
3. Bookmark a few websites that have solid global news sections.
Al-Jazeera and the BBC both have expansive coverage of foreign affairs from a distinctly non-American perspective. Foreign Affairs and Foreign Policy both have American roots and a more academic focus on world affairs. These sources will give a larger picture of the world events of the past century and how the events of the past play out in today's global politics.
4. Live in a way that is reflective of your moral convictions about global poverty.
Don't feel comfortable that those sweet Nikes that you just bought were made in a sweatshop? Find another place to shop. Concerned about the effects of climate change both at home and globally? Commit to buying your produce local. Be transparent with your friends and family about why you have the convictions that you do.
5. Advocate for systemic change on the most pressing international issues of our day.
As much as I'd love it if we all just shopped our way to greater income equality, we need systemic change. We need to advocate for a foreign policy that will make a difference in pulling people out of global poverty — a policy that dies to national interest and asks the questions asked in Matthew 25.
Of course, books could be written about each of these points, but it's past time that we invest more of our treasure, time, and talent into actively making the global economy a more just and fair place. That starts with me dying to my privilege and living to Christ and his vision for a world where the Church brings good news to the poor.
Joey Longley is Communications Assistant for Sojourners. You can find him on Twitter.
Photo: ValeStock/Shutterstock