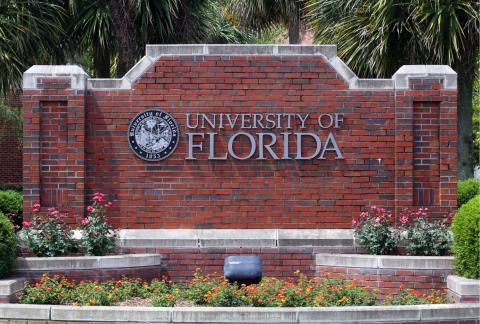 Three supporters of self-described white supremacist Richard Spencer were arrested after shooting at protesters outside Spencer's speech at the University of Florida, according to the Miami Herald.
The three white nationalists, Tyler Tenbrink, William Fears, and Colton Fears, were charged with attempted murder by Gainesville police.
The Miami Herald reports:
Just before 5:30 p.m., just as protesters outside Spencer's speech at UF's Phillips Center were wrapping up, Gainesville police said the trio started heckling some anti-Spencer protesters with Hitler chants, Nazi salutes and threats. At one point, cops said, convicted felon Tenbrink pulled out a gun and the brothers encouraged him to use it.

He fired a single shot that missed the group, police said, then sped off in a silver Jeep. An off-duty Alachua County Sheriff's Office deputy spotted the car 20 miles out of town around 9 p.m. and arrested the group. The Fears brothers are held on million dollar bonds in the Alachua County jail. Tenbrink's is $3 million.
Read more here.