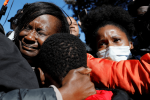 Faith leaders expressed relief at the verdict and grieved for Arbery's family.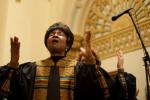 I spoke with a few of my sisters in ministry about the joys and challenges of Black women's experience in the church and the world of theology.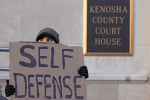 As a prison chaplain, I see Black and brown kids with guns get harsh sentences — while white kids get mental health treatment.
Sojourners Magazine
Cole Arthur Riley's viral social media account reframes what "liturgical" language sounds like.
Cartographer Molly Burhans is leveraging GIS technology to transform the Catholic Church's land use.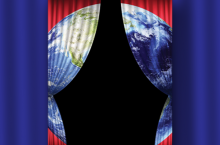 Our generation has fallen short on climate action, but there's still time to change our legacy. 
Coercing communities to embrace industrial farming through AGRA is not a solution to poverty. 
What the Met Gala reveals about media manipulation.
Christians are among those asking (if, for some, belatedly): 'What can I do?'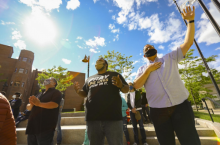 In practicing surrender daily, I began experiencing God in a way that infused a stronger sense of justice, mercy, and compassion without feeling overwhelmed by the work. By going inward, I was able to reach further outward. How is that possible? ReWire helped me make contemplation a daily practice.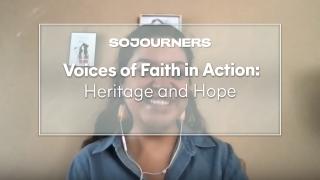 Vanessa Martinez Soltero is an activist bridging her Christian faith and Indigenous traditions to sustain herself and community.
Faith leaders have a message for survivors. We believe you.