Guard your circle, sisters.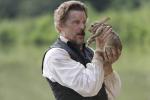 But Ethan Hawke still brings joy.
A lament and call for repentance.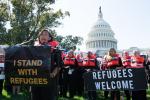 Resettlement agencies plan to hold Biden to his promise of admitting 125,000 refugees annually.
Article
Yesterday our nation saw 144,000 new COVID-19 cases, a staggering and heart- wrenching number, particularly as our nation tries to turn a corner after such a bruising election. While we both felt an overwhelming sense of relief and hope when news broke Saturday that Joe Biden and Kamala Harris were declared winners of the election, events of the past few days show that this continues to be a season for fervent prayer, vigilance, and, if necessary, faithful action.
Jim Wallis
Founder and Ambassador
Jim Wallis is a New York Times bestselling author, public theologian, speaker, and international commentator on ethics and public life.
Sojourners Magazine
Here is our call to faith: 'Protect the Image of God in 2020.'
Christians are well-suited to engage in a bolder vision.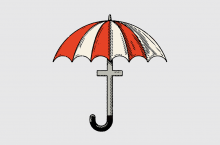 How do they situate themselves between Caesar and God?
Churches can learn a lot from the Progressive Era.
Chilean filmmaker Maite Alberdi's documentary is refreshingly uncomplicated in its call to compassion.
The holidays are here, and this year, we all need some comfort and joy! Look no further than the gifts below, which will help you and your loved ones pray for peace, work for justice, and grow in love—without compromising your values.
Dr. Frederick D. Haynes III, senior pastor of Friendship-West Baptist Church in Dallas, Texas, offers a sermon on the prophetic witness of the church ahead of the 2020 election.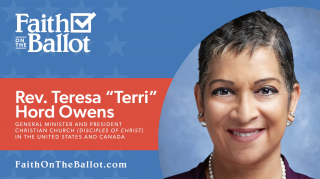 "To be an antiracist church is not a political statement, it is a deeply theological Christian statement."