How do we wait for Christ this year, in this both liturgical and, yes, political season?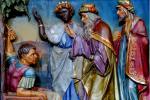 Herod sat on the throne only because of the interference of a foreign government.
Never, since my time in Washington politics beginning during Nixon's Watergate impeachment, have I been so depressed with the state of politics in the U.S.
A Conversation with Author Cameron Dezen Hammon.
Article
Advent began on Sunday and will continue until Christmas. In Advent, we are to turn our thoughts to the meaning of Christ's coming and the deep significance of the season for followers of Jesus. I would go so far as to say that Advent and then Christmas are my favorite liturgical seasons because they demand that we do the work to prepare our hearts to answer this question: What does it truly mean that God came and lived as one of us in our world to show us God's way? The incarnation was the beginning of the Jesus movement to change the world.
Jim Wallis
President & Founder
Jim Wallis is a New York Times bestselling author, public theologian, speaker, and international commentator on ethics and public life.
Sojourners Magazine
Four artists who chose to turn trauma into sights to behold.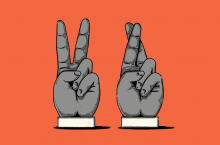 A Palestinian state is as necessary for peace as a secure Israel.
Terrence Malick's "A Hidden Life" provokes difficult questions, doubt, and belief. 
James Turrell's installations limit what viewers see, creating opportunity for beauty and chaos. 
"Everyone is welcome to bring their own traditions; only sexism, racism, homophobia, and other forms of exclusion are off the table."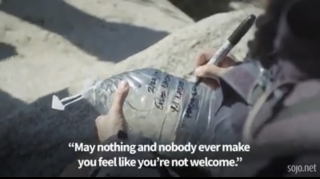 As our current media and political narrative from the border paints a grim picture, a look at how advocates like Border Angels are working to offer a different kind of welcome—
The HOPE Center of First Corinthian Baptist Church in Harlem, N.Y. is working to make mental health resources available to their congregation and community.