"I fear many women, especially low-income and Black women, will suffer because of Roe being overturned," said Alessandra Harris.
The U.S. Supreme Court ruled in favor of two Christian families who challenged a Maine tuition assistance program that excluded private schools that promote religion.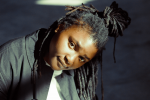 God cares about the whole of the human experience, not just an after party in the sky, Oladokun told Sojourners.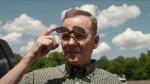 Bryan Cranston is the "good and faithful servant" in the new movie streaming on Paramount+.
Sojourners Magazine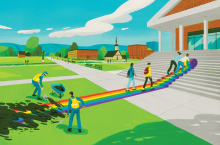 Student and alumni activists seek to protect LGBTQ rights and challenge Title IX exemptions on Christian university campuses.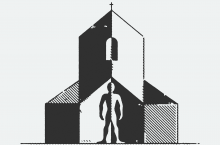 In the U.S. today, two-thirds of white Christians practice a "religion of whiteness," a new study finds.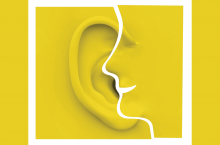 Part of the journey to wholeness is listening to the body God made.
'Pose' reminds us that brokenness is paradoxically used to make something more whole.
"It was the most emotionally charged experience I have ever had in my life."
While it is tempting to resume "normal" life and to ignore the empty pews and medical complications of ailing congregants, we must resist this easy way out.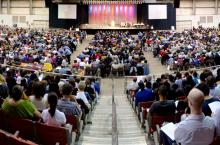 Sixty years ago, Dr. King challenged the church to reclaim its prophetic zeal. As Dr. King implied, prophetic zeal is not something new. It is ancient. The first call stories in scriptures are calls to pursue liberation and justice: Moses, Amos, Micah, Jeremiah. When God called Moses, it was because God had seen the oppression of the people and desired liberation
My motherhood is not seen on TV.
Faith leaders have a message for survivors. We believe you.