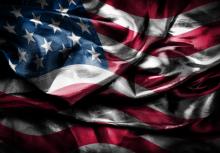 There have been Ingelses of my line in the United States, the colonies, since well before our independence was declared. And my mother's family, too, has deep American roots representing various social, political, and spiritual diasporas. 
My family lore and mystery include numerous tales of revolutionaries, pioneers, early American educators, statesmen, industrialists, philanthropists, and even Indian captives. Many of you have probably read the works of one of my forebears, Laura Ingalls Wilder, who recounts what life was like for people who headed into great unknowns to make familiar places for themselves, a sense of home, community, belonging.
Other well-known American ancestors were DeHarts and Boones, people whose vigor and muscle are legendary in the colonies and at various points along the frontier.
And of this stock in my stew, I am ever proud.
But every American started as an immigrant, and along the lines leading to me are other sorts of immigrants, too.