imperfection
Music as Prayer: The Theology and Practice of Church Music, by Thomas H. Troeger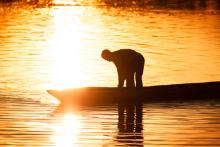 Two Sunday meetings prevented my going to the country with the family.
So on Saturday, I took a long walk up the Hudson River and then sat beside an open window overlooking the apartment house courtyard and felt a cool breeze.
No, it wasn't the same as a screened porch upstate. But it worked. Why? Because I made it work. I was motivated to step away from my desk and do something different.
Could I have had a more perfect day? Sure, I suppose so. But I didn't need perfection. I just needed something different. Yes, I was "settling," as they term it. But that's part of maturity: knowing that progress matters more than perfection. Sometimes you don't get exactly what you want, and making do can be enough. Tweaking the day can make it a better day.
Yet many people continue to chase perfection and refuse to compromise with realities that fall short.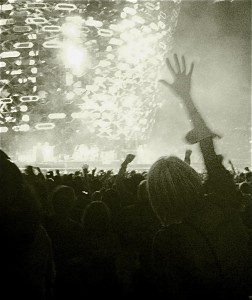 As I lay on the kitchen floor -- my body rocking with sobs, my mouth telling my husband, "I hate my life" -- it never occurred to me to pick up the phone and call a friend.
To tell someone about the life I was living, in which over the last few years rug after rug kept getting pulled out from under me -- my parents divorced, my husband's business tanked, our debt rose, health issues loomed, and our marriage sagged under the weight of it all -- was not something I was wired to do.
In fact, I was mortified when my husband rounded the bend and saw me there, sprawled out on the tile, weeping. Crying and hurting is something I do best alone.