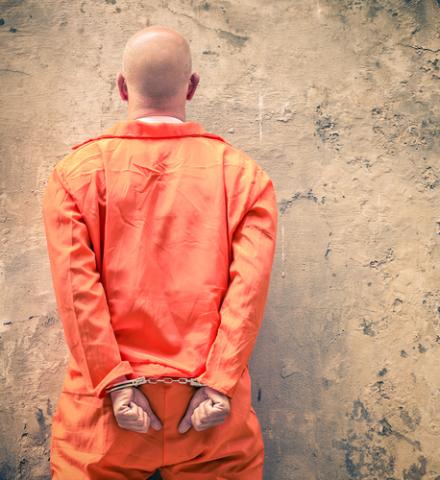 I WORK ON the frontlines of the movement to end the death penalty in the United States. I grew up in a conservative evangelical home and my faith has led me to this work. In 2008, I had the opportunity to hear stories from murder victims' family members, death row exonorees, and corrections officials who participated in executions—all of whom believe the death penalty should be abolished. At that point I felt called to do this work and to begin engaging with other evangelicals.
I will confess, it was a lonely job when I started. I wondered who else would join me. So you can imagine my excitement at seeing what has today become a nationwide chorus of Christian voices questioning capital punishment.
A recent poll by the Barna Group showed a majority of Christians in the United States now oppose capital punishment and that young Christians oppose it by a large majority. More than two dozen evangelical leaders from around the country and across the political spectrum recently made their voices heard by publicly requesting a new sentencing hearing, free of racial bias, for a Texas death row inmate. Even conservative political leaders are speaking out against the death penalty.
As one who has been in the trenches on this issue for years, I can confirm that Christian engagement is helping to transform the death penalty debate, and I can tell you that it is being driven by the same forces that moved me—faith and cold, hard facts.
Christians who have joined me in opposing the death penalty believe that God calls us to value all life, not just innocent life. But they have been shocked to learn that the system can put innocent lives on the line. The seemingly endless reports about wrongfully convicted people being freed from death row have given Christians a compelling reason to pause. People of faith are also concerned that the death penalty puts family members of murder victims through years of uncertainty and never-ending media attention.
Today you can find Republicans sponsoring legislation to repeal the death penalty in Kentucky, South Dakota (an evangelical pastor), New Hampshire, and Nebraska. In addition to me, there are evangelicals in anti-death penalty leadership positions in Kansas, Nebraska, Tennessee, and Texas.
From my perspective, as one who has stood in the wilderness, the tide is turning on the death penalty. By putting our beliefs and our values into action, by going back to what our faith has taught us, and by taking a consistent pro-life stance, Christians are making real contributions toward ending use of the death penalty in our country. In fact, if the trend continues, I believe Christians will be the deciding factor. 
Heather Beaudoin, who helped create Montana Conservatives Concerned About the Death Penalty, is a national advocacy coordinator for Conservatives Concerned About the Death Penalty, a project of EJUSA.
Image: Handcuffed prisoner waits for death penalty, View Apart / Shutterstock.com