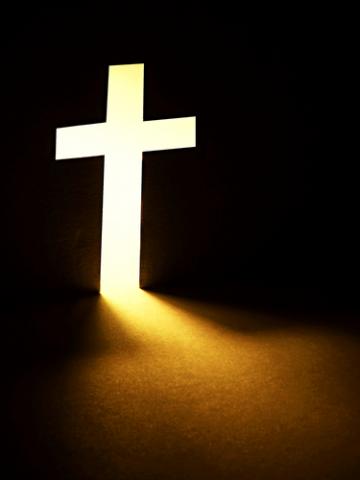 THERE IS NO controlling a story once it's out. Even in the times before cell phones, the internet, and Twitter, news traveled a similar route through participants, eyewitnesses, and those with the privilege to eavesdrop upon rumors and reports. Details get scattered, but the facts stand out. Many stories can be told about who, when, and how the story leaked. But all those specifics remain secondary to the spectacular announcement. For example, in 1903, how did The Virginian-Pilotscoop other newspapers to be the first to cover the beginning of the aviation age? No one really knows. Orville and Wilbur Wright believed their hometown Dayton newspapers should make the announcement. Indeed, on Dec. 18, the day after the first flight, the Dayton Evening Heraldreported the news—directly based on a telegraph sent by Orville Wright. But three other papers had already reported this world-changing occasion based on TheVirginian-Pilot's story. Though filled with inaccuracies, the original accounts correctly announced the single important fact: There had been a flight!
Two thousand years earlier, the witness of a few women called forth centuries of testimonies that describe a progression from lack of recognition to full recognition of Jesus the person, as well as the significance of his death and resurrection. The cross and the empty tomb are not self-explanatory; they require interpretation. On the other side of the Lenten journey, Easter provides opportunities for the church to reflect on the biblical witness concerning the rumors of the resurrection. These texts highlight not only the necessity of interpretation, but also the sources and shape of valid interpretation.
Joy J. Moore is associate dean for African-American church studies and assistant professor of preaching at Fuller Theological Seminary in California.
[ May 4 ]
Preachers and Public Opinion
Acts 2:14a, 36-41; Psalm 116:1-4, 12-19; 1 Peter 1:17-23; Luke 24: 13-15
TODAY'S LISTENERS are no longer captivated by the 18th century refrain that we are "sinners in the hands of an angry God." Sound bites, status updates, and Tweets direct our attention to the latest news. But is Christian speech distinguishable amid the cacophony of public opinion? Reading Acts 2 behind the gospel text might tempt some to rekindle dogmatic assertions against a bankrupt society in order to numerically increase those who will build God's kingdom on earth.
We express with the psalmist such gratitude that we long to return to God what is worthy of the gift of salvation (116:12). More than just offering words of thanksgiving and exclamations of praise, this psalmist vows to be God's servant. But to save oneself from this "corrupt generation" (Acts 2:40) will lead to suffering if one's walk matches one's talk. The actions of the gathered community in Acts raise the volume of Peter's indicting sermon. Understanding the context of 1 Peter helps make the meaning more clear.
In the Greco-Roman world, conformity takes precedence. To consider futile the inherited ways of one's ancestors (1 Peter 1:18) is to choose against the culture. But the language in 1 Peter is not culture-negating. Peter addresses Christians whose allegiances, attitudes, and actions are so consistent with God's agenda they've become contempt-worthy misfits in the larger society. Joel Green suggests the commitments of these Christians "place them on the fringes of their communities." It almost changes the tone of the Emmaus Road travelers questioning how Jesus could not know of the things that had happened that weekend—maybe the misplaced focus was theirs (Luke 24:18).
Fortunately, the contemporary church has shed some awkward conventions. Images no longer come to mind of a door-to-door peddler with the charm of a used-car dealer and a 50-pound leather Bible containing Puritan rules and one-sided opinions written in Shakespearean language. Recent efforts to rethink Christian speech take seriously the church's task in every era to understand the circumstances of this life through the death of Jesus and the proclamation of his resurrection. Still, the question remains: What would we be talking about if, without warning, Jesus joined our journey (Luke 24:17)?
[ May 11 ]
Faith or Fiction?
Acts 2:42-47; Psalm 23; 1 Peter 2:19-25; John 10:1-10
IN THE INTRODUCTION to Mark Labberton's The Dangerous Act of Loving Your Neighbor,he describes one stranger's response to the book title: "Is it a work of fiction?" Labberton pondered the question. After two millennia of Christian influence, and in the age of the Holocaust and Jim Crow segregation, the general public seems to have the impression that love of neighbor is indeed fiction. It is a sad commentary on our culture that hospitality continues to be awe-inspiring (Acts 2:43).
In Acts 2, Luke provides a transitional summary of events between Peter's two sermons. This description of the community's collaborative practices mirrors the individual message of the apostle. How does this read when attention is paid more to the invitation of the shepherd who prepares a table for us in the presence of our enemies (Psalm 23:5) than to calculating the bandit's thievery (John 10:1)? What gives credibility to the testimony of Christians has always been practice more than preaching.
Righteous suffering undermines the claims of the ruling empire to its importance as the people of God choose to mediate God's presence in the midst of contrary cultural forces (1 Peter). To what end? Affirmed by the suffering servant rather than name-calling, taking up arms, or withdrawing from society, they walk through the darkest valleys of public streets, without the fear of evil (Psalm 23:4). Consequential numerical growth is most evident not in political bipartisan practices, but in congregations that are multiethnic and multicultural (Acts 2:7-12, 47).
The readings for this week provide opportunity to describe the global impact when Christian practices match those of the ancient people of God. Or possibly the opportunity to explore answers to Labberton's question: "Is it a work of fiction to talk about changing the human heart in order for the world to become more just?"
[ May 18 ]
Speaking With Purpose
Acts 7:55-60; Psalm 31:1-5, 15-16;1 Peter 2:2-10; John 14:1-14
IN A CONTEXT where artificial intelligence, sleek electronic devices, and genetically engineered vegetables alter human experience of the "natural world," biblical references to an infant's natural desire for breast milk seem as archaic as the claim that we all desire spirituality. Our increasingly post-theistic context hungers for good without God, justice without Jesus, and rituals without religion. However, the purpose of Christian speech continues to be to subject our ideals to the reign of God. In Acts 7, Stephen does so for his first century audience who learn of him first by his works. When required to give words, Stephen is as knowledgeable in the history of the people of God as he is effective in the task he is hired to complete. When asked to explain himself, Stephen's stunning speech places him among the preachers, though he was chosen as a practitioner.
Like Stephen in his day, 21st century Christians must also be biblically literate in our context. We must learn again that those who bear witness to God's presence cannot only be preachers. Regardless of vocation, every believer should be fluent in how Jesus' death and resurrection figure into their practice in the world. And like the first century audiences, we must understand this might cost us our position, if not our life.
It's likely that the historical situation about which Peter is concerned in 1 Peter requires evoking continuity from Israel of old to the contemporary life of God's people. Foremost this letter favors a life embodying the character of a holy God and refusing conventions of ancestry and citizenship that constitute social status. Best demonstrated in the pattern of Jesus' life, such choices make one marginal in the larger society. Indeed, it cost Stephen his life (Acts 7:60). This suffering was purposeful, as Joel Green reminds us, "overcoming the powers of evil and effecting the transformation of persons from old and idolatrous ways of life, from wasting time feeding the insatiable desires of pagan life, to a life patterned after that of Christ, embodying the character of a holy God, demonstrating the possibility of faithful suffering."
[ May 25 ]
Paul's Generous Orthodoxy
Acts 17:22-31; Psalm 66:8-20;1 Peter 3:13-22; John 14:15-21
POPULAR FICTION today conjures more fear than hope. From 1984 to 2012 (that would be the book and the movie), readers and viewers are introduced to societies characterized by squalor, oppression, and displacement. Such stories have essentially a single purpose—to warn us about the dangers of current cultural patterns. The authors of dystopian narratives rely on illuminating how terrible things will become if our deplorable behavior continues unchecked.
The writers of the biblical narratives, however, are reluctant to depict hope as dependent merely on better human behavior. And so the lectionary provides a psalm reminder that our prayers have not been rejected (Psalm 66:20), a gospel promise we are not left alone (John 14:16), and an epistle that separates present-day suffering from ultimate harm (1 Peter 3:13-14).
The infamous record of Paul's message to the Athenians (Acts 17:22-31) reveals Paul to be acutely familiar with the discourse that informed his contemporaries' imaginations. Despite his frustration, his argument about an "unknown god" (verse 23) reflects his generous orthodoxy, finding a place of honest commonality from which to make known the hope of the God revealed in the death of Jesus. Thus arises the instruction in 1 Peter 3:15-16 to "[a]lways be ready to make your defense to anyone who demands from you an accounting for the hope that is in you." Here, says Joel Green, resurrection is interpreted as "God's vindication of the righteous who have suffered unjustly and the decisive establishment of divine justice."
Possibly, our lack of familiarity with 1 Peter provides an opportunity to speak to the suffering society in need of an eschatological hope. Unlike our dystopian narratives, ancient Athenians were theists. Our post-theistic context requires deep familiarity with the stories that shape our societal imagination. Ours is an age of "content creation," and so it is necessary for us to speak our story well. If not, as Bobette Buster warns in her book Do Story, "then someone else will come in and wallpaper our culture with their stories." 
"Preaching the Word," Sojourners' online resource for sermon preparation and Bible study, is available at sojo.net/ptw.
Image: Cross with light shafts, isak55 / Shutterstock.com