Climate Change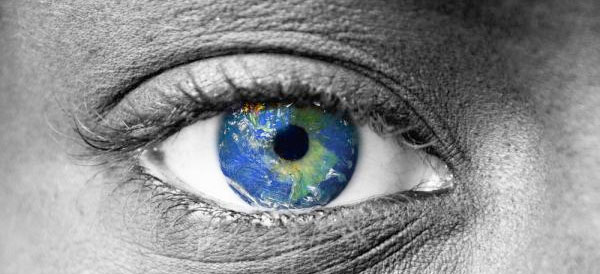 Because God created an interconnected web of life that is radiant with value and goodness, we teach respect for all creation, we work to protect this beautiful and fragile planet, and we pursue cultural, economic, and environmental stewardship and sustainability.
Climate change is, first and foremost, a moral issue. Those who have contributed least to climate change are the first and most impacted by the consequences. Jesus calls us to love our neighbors as ourselves. Working to slow climate change is one powerful way we can do just that.
Learn More
FROM THE MAGAZINE - ON CLIMATE CHANGE

April 2011: How to talk to Climate Change Skeptics
by John Cook
Trying to remove politics from the debate.
April 2011: Climate Change: Just the Facts
by Bill McKibben
Getting the basics in 600 words
April 2011: Addressing the Naysayers
by Katharine Hayhoe
Climate change is real, but we all know someone who thinks it's a hoax.
June 2010: Climate Change Generation
by Jeannie Choi
Eighty-one percent of evangelical young adults are more likely to believe their religious leaders than any other source about global warming.
February 2010: Earth, Science, Climate Change
by Amy Barger
Leading evangelicals and climate scientists met on Capitol Hill in November to urge policymakers to tackle the issue of climate change.
FROM THE MAGAZINE - ON ENVIRONMENTAL STEWARDSHIP
January 2012: Poisoning Eden
by Delani DeGraf
Patagonia is A land of myth. Like Siberia or the Australian outback, it's one of those far-off places that, despite today's round-the-clock global information flow, remain a mystery.
November 2011: Standing Up for the Earth
by Rose Marie Berger
The two week demonstration against the Keystone Pipeline was the largest on global warming in U.S. history.
August 2011: Growing Together
by Melissa Aberle-Grasse
While deeply rooted in their tradition, Koinonia's members are creating fresh structures in community life -- and they have a new approach to the land based on permaculture, a design system for sustainable habitats.
RESOURCES FROM THE SOJO STORE
April 2011: Overcoming Denial
How to talk to climate change skeptics (with all due respect)
- Ten global warming myths and what science really says
- Is the earth a megastore or a garden?




December 2011: All Creation is Waiting
Climate Change and our Future
- How Climate Change affects the poor
- Biblical visions for saving the earth
May 2009: Growing a Green Economy
How cleaning up our act can help the environment
- The green industrial revolution
- "Green reads" and how the book business impacts the planet
Christians and the Environment (PDF)
The Christian theology of domination has played a destructive role in the degradation of the environment, but the Christian theology of stewardship and sacred relationship between God, humans, and creation was also an essential element of the environmental movement.
4 sessions, 10 articles, 34 pages.