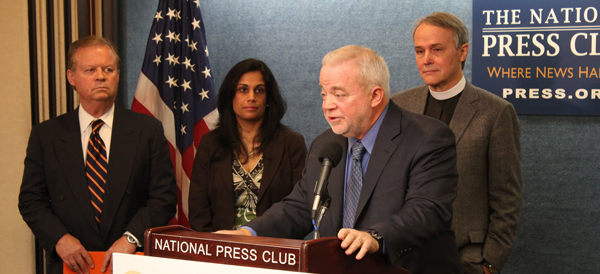 In the face of historic deficits, our nation must make hard choices about how to balance needs and resources, while allocating both burdens and sacrifices.
These tough (and unavoidable) decisions are economic, political, societal -- and moral.
As Christians, we believe the moral measure of the economy is how well the poorest, most vulnerable people are faring.
We look at each budget proposal from the bottom up – how it treats the folks Jesus called "the least of these" (Matthew 25:45). Widows. Orphans. The sick. The outcasts. The poor, marginalized and voiceless.
The Christian community has an obligation to help their voices be heard. And so we seek to join with like-minded souls in insisting that the programs that serve the most vulnerable in our nation and around the world be protected.